Creating the right environment for inspiration and productivity is crucial towards getting work done on time and efficiently. These ideas have a huge impact on our mindsets and productivity levels, particularly if you are up against a creative block.
These go a long way in taking and keeping us in ¨the zone¨-a happy, still place-where work is more of a beckoning pleasure. So with these ideas, we can create a dedicated work space (no matter the size) with an ambience that taps into creative juices and positive energy.
Ps- The space is not always defined as a dorm room, home or office, it is where ever you like to get down to working.
1. Get Organized:
Environmental and mental organization divides the urgent from the not so urgent. Take To Do lists for one, to lay out all you need to do on paper (or an app), reduce the mental traffic jam of thoughts and outline tasks, intentionally.
¨A tidy space equals a tidy mind¨ is not a fallacy. Having work items in an ordered clear view & accessible is part of mental blocking. This sets the tone of the moment.
Organizing your space the night before going to bed pans out a clear path for take off in the morning. Cleaning out before starting the day is another way of doing that.
There is the regular clean up by Kondo. Clearing out to the basic needs and using organizers, folders and cabinets. As well you might go the Muji minimalist stationery.
---
2. Go green:
Flowers or succulents. A friend said cacti absorb harmful radiation from laptops and p.cs. Apart from recreating the mood boosting properties of nature, sprucing up the space with fresh flowers, leaves or a low maintainance succulent purifies the air around you.
You might give eucalyptus a shot, the smell is levitating.
---
3. Lighting:
There is an unoticeable eye strain from working in poorly lit environments. You may notice fatigue, one of the things to rule out is poor lighting.
If you can work under natural light, the better. If that is not possible, a decent table lamp will do.
---
4. Personalized space:
Giving your best shot is always simpler towards personal activities than most others. So a unique personalized space would only stir up the same effect on the tasks at hand.
This is with small things like a photo, a wall hanging, quotes, a memorable table placing that reminds you of home or a colour hue that zens you out! These work wonders on motivation when we hit creative blocks.
---
5. Comfort:
The workspace ought to be conducive and as comfortable as possible. Especially on long working days, discomfort can be a gnawing distractor. So open your windows and let the air circulate. Make sure the computer is on the right height and your back is well arched.
There is a feeling of cold feet that, atleast for me, feels like a freezing mind. So get a warm pair of socks/floor mat and a lap blanket for that seasonal whiff of cold  air.
---
6. Tune in or Tune Out:
Tune out the mental background noise with a hum of music like we do during pomodoro sessions using chill hop and jazz. Prefereably the kind that has no words which your mind might pick up and filter into the work at hand.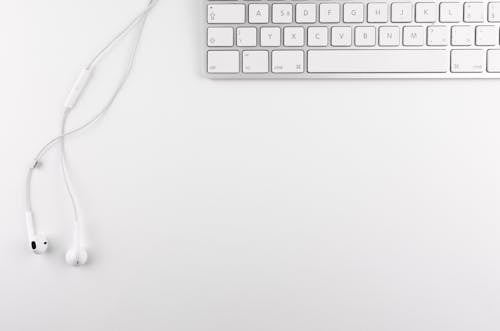 You can tune into your mind, as well, with silence. If that is your thing, pick up some noise cancelling earphones for the office day or that coffee shop session.
Another fine tuner is a scented candle of vanilla or wild berry. A coffee scent if you prefer the straight up
---
7. Quick Ones:
Coaster; reduce the mess of a coffee ring stain & insulate 🙂
A calming or compartmentalizing view; could be a wall that reduces any visual distractors, nature for inspiration or city overview.
Hydration; a glass of water and a bottle of it 🙂 Out of sight, out of mind.
I hope you find these a good kickstart for this coming week and beyond.
Until next time, Elevate Nursing!